Welcome to The Morphew / Murphy Story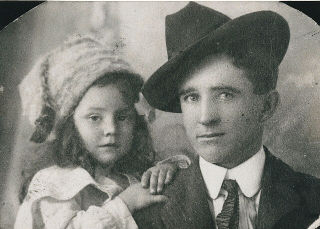 Treva and Ray Eckart, taken by Vic Eckart


This site is divided into 3 sections:
The Morphew/Murphy Story
- by J.R. Murphy, 2nd Edition
This section tells the story of James/Joseph Morphew and Mary Burke and their descendants while detailing the line of James Morphew and Rebecca Hogan. A number of maternal ancestors are included - Burke, Eggers, Hogan, Allumbaugh, Green, Wilcoxson, Jones, Brous, Klaumann, and others.
Eckart Family Story (Kansas)
Welcome to the Eckart Family Story about William Eckart (1815-1882) and his descendants, which details the line of William F. Eckart and Victor T. Eckart.
Steelman Story (New Jersey and West)
- by J.R. Murphy, 1 January 2008
This is the ongoing search to understand these Steelmans and their early Gloucester County, New Jersey Origins